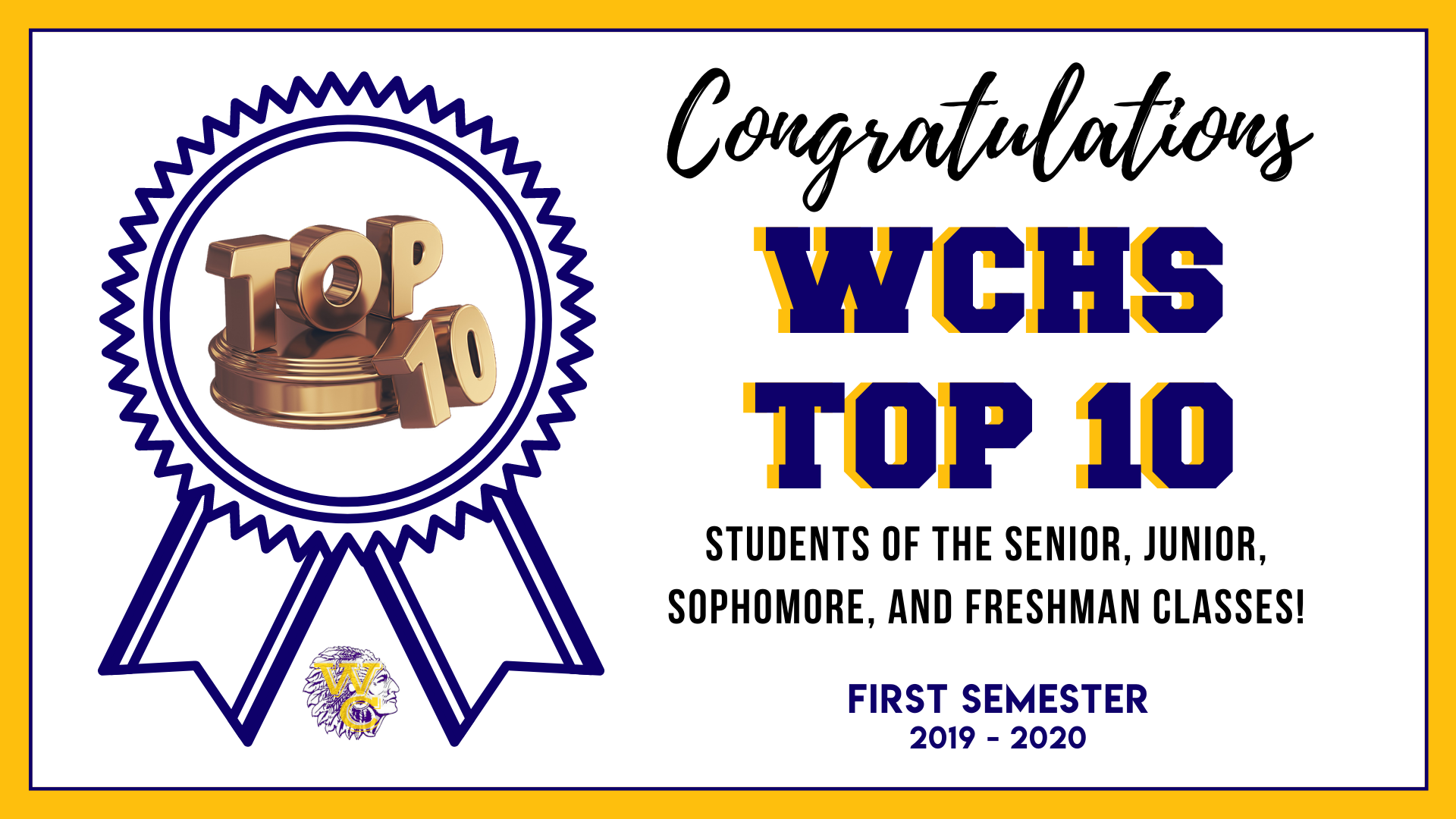 WCHS is pleased to recognize the following students for their outstanding academic achievement during their high school career. The following students have been ranked in the TOP 10 of their graduating class as of December 19, 2019. A student's class rank is a measure of how a student's GPA compares to that of other students in the class.
Please join us in congratulating them all for all of their hardwork thus far. It is our hope that you all will remain Anchored In Excellence!
Please Note: Students are listed aphabetically NOT by rank.
Seniors: Arleni Arvizu-Garcia, Akhiya Chatman, Jaliyah Chatman, Kendryan Dorsey, Ma'Kayla Evans, Desiree Johnson, Shyann Moore, Ahnila Owens, Gracie Taylor, and Whitney Underwood
Juniors: Janet Arvizu-Garcia, Maria Gonzalez, Ijawon Horne, Marquavious Jones, Willow Joyner, Valeria Negrete, Sidney Parks, Alexis Pope, Jaden Robinson, and Jordan Scott
Sophomore: Hanna Austin, Hayley Bell, Kaliya Carswell, Ava Council, Jasmin Howell, Kirsten Lawrence, Maria Perez, DevinAire Samuels, Beyonce' Shinholster, and Misharia Williams
Freshmen: Matthew Brantley Jr., Endia Glover, Ta'Lonie James, Jailen Jones, Jalaysia Mims, Aaliyah Parks, Kirsten Robinson, Justin Stanley, Jaiden Todd, and Devin Walker